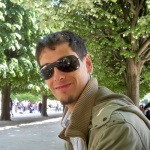 I'm a developer with a strong passion about mobile development and, especially, the Windows platform. After graduating in computer science in 2007, I've started my first job experience as a web developer.
However, in the following years, I've been able to turn my passion into a full time job and, additionally, I've started to share it with other developers by opening a blog, writing articles for Microsoft and other independent technical website and speaking at many official and community conferences across Europe.
I'm the author of many books about Windows Phone and Universal Windows apps development, both in Italian and English.
I've been a Microsoft MVP in the Windows Platform Development category and a Nokia Developer Champion and for almost 5 years (from 2011 to 2014), until in November 2014 I joined Microsoft as a Windows AppConsult Engineer, where I support Windows developers all around the world.